How To Find Out My Uganda National Id Card
In this article, Ugandafact.com tries to answer the question by publishing How to find your national ID card in Uganda
Having a National ID is quickly becoming an essential tool when it comes to the receipt of services within Uganda. It has even marked a thick boundary between mobile network customers that qualify to have their SIM cards on and those that do not.
Since the validation process requires one to present their National Identification Number (NIN), many people are flocking to various offices to get their card or to register their identity; with all hope lying in the hands of the National Identification and Registration Authority.
Below is How To Find Out My Uganda National Id Card?
Dial *216#
This has no mobile network limitations. You can use your Airtel, Africell, MTN Uganda, UTL, Smile, Vodafone line, or any other operational in Uganda.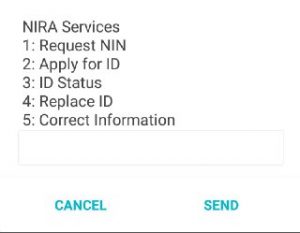 1. Request NIN
You can select this option in case you want to know your national identification number (NIN), for purposes of registration and any other related circumstances. This can cover up for the delay in receiving the card. Here, you are required to enter your surname, given name, and application ID. This application ID is found on the form with which you apply for the National ID.
Update (08/08/19): The option to request for NIN has since been revoked.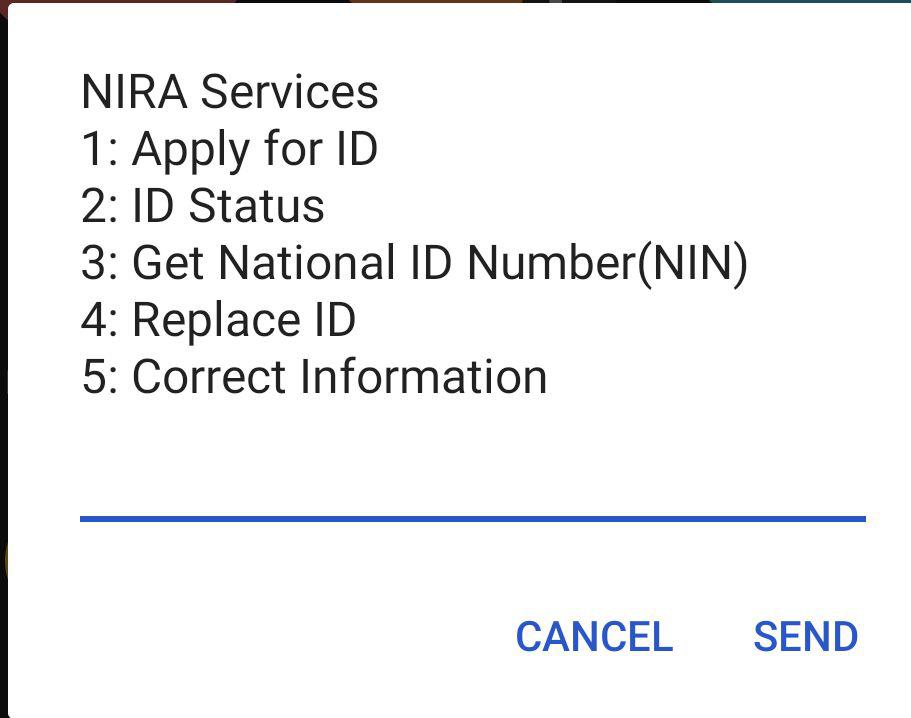 2. Apply for ID
Here you will need to state whether you are a citizen by birth or by another category. Here you are asked to prove your citizenship with the relevant documents to be presented.
3. ID Status
This basically tracks how far your ID processing has gone. You are required to enter your surname, given name, and application ID.
4. Replace ID
This helps you to get a new national ID in case you lost or damaged the one you had before. For a lost ID, you are required to get a police report, fill out a form got from NIRA offices, attach a bank receipt for payment of Ugx 50,000, and visit NIRA offices to make a replacement. For a damaged ID, you only need to fill out a form and attach a payment receipt.
5. Correct Information
If you are not satisfied with some of the information relayed on your national identity card, you have the right to correct it. Here you are advised to visit NIRA offices at Kololo Airstrip for further guidance.
How long does it take to get a national ID in Uganda?
Once the NIRA processes the data and verifies it, the cards are made and sent to the Embassy. The Embassy then posts the list of the names of the printed identification cards on the Embassy website. This process can take up to 3 months.