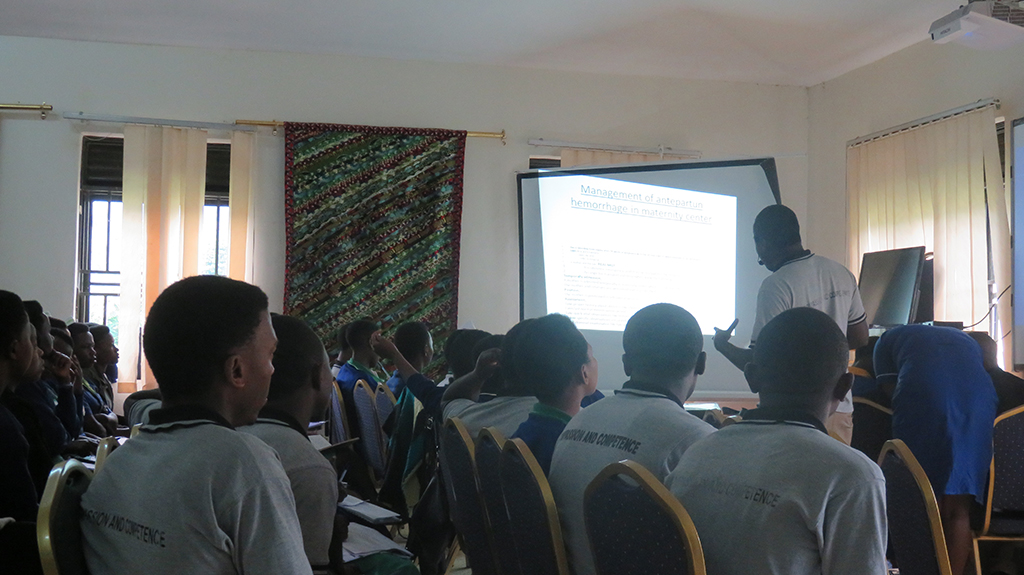 UNSB is an affiliate program of Uganda Christian University Mukono and, students will receive their diplomas as graduates of UCU.
Diploma in Nursing (Direct entry)

Course Duration: 3 Years (January & July In-takes)
Entry Requirements: A Level Certificate and should have passed with a principal pass in Biology and subsidiary pass in Chemistry or Physics or Agriculture

Diploma Nursing or Midwifery (Extension)

Course Duration: 18 Months (January & July In-takes)
Entry Requirements: Must have been enrolled with Uganda Nurses and Midwives Council, and with working Experience of at least two Years.

Certificate in Nursing or Midwifery

Course Duration: 2.5 Years (January & July In-takes)
Entry Requirements: O-Level Certificate with passes in English, Mathematics, Physics, Chemistry, and Biology. Must be 18 years and/or above.

Certificate in Family planning
Offered to all our students who are interested in the course.
Apply Now
Uganda Nursing school Bwindi UCU offers diploma and certificate programmes in nursing and midwifery courses.
Application is made through writing an application letter addressed to the Academic Registrar Uganda Nursing School Bwindi, P.O Box 52, Kanungu or send email to registrarunsbwindi@gmail.com, or unsbwindi@gmail.com
The application form must be fully filled and the relevant academic documents attached. The applicant will be informed on when to do the interview.
The application form can be downloaded or obtained from the school at a non refundable fee of 5000UGX.Download: